Shopping is gradually becoming the new normal on Instagram. The platform's Shopping feature is now available in the IGTV tab.
This feature already allows buyers to enjoy a simplified shopping experience. It is now also available from the long video format created by Instagram accessible from the dedicated tab in Explorer and directly from profiles.
In this article, we're returning to the Shopping feature on Instagram and explaining the opportunities that the IGTV tab brings!
The Shopping feature on Instagram
In 2018, the social network, owned by Facebook, begins rolling out its new feature in France. At a time when social shopping is booming, it is a decisive turning point.
Social shopping combines e-commerce and social media. It is based on all those aspects that are the strength of social media, such as 'Likes' or the idea of community, for example to encourage users to buy.
Instagram's launch of the Shopping feature enables advertisers to facilitate the act of purchasing for consumers by offering easier access to the price, for example.
It's then very easy to buy the product from the brand's website without having to search around for that information.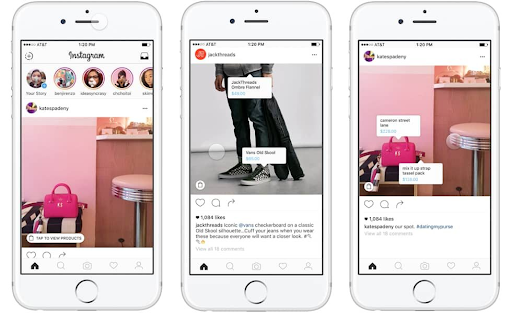 Instagram's IGTV format allows long videos to be viewed
Instagram launches an IGTV video tab on its platform in the same year as the Shopping feature. Unlike classic videos, these can run for up to an hour.
Since 2019, the IGTV tab has also included videos in horizontal format, much to the delight of advertisers who can upload existing content, instead of having to produce vertical format video exclusively for Instagram.
IGTV videos have the advantage that you can use them as a tutorial or guide to your products. You can also monitor the performance of your videos, such as the engagement rate or number of views.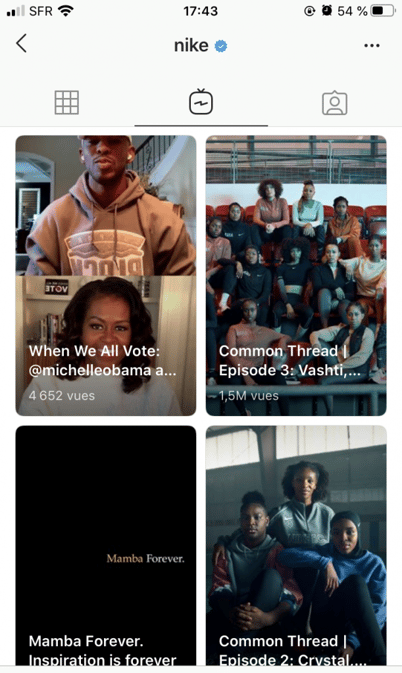 What's the Shopping feature on IGTV?
As you've probably guessed, the Shopping feature on IGTV combines the power of the two aspects explained earlier.
Shoppers can now learn more about a product from an IGTV video and then go on to buy it in an easier way. Brands and influencers will then be able to make the most of the level of detail of a long format and the advantages of Shopping.
It then becomes easier for brands to reach their audience and encourage them to buy. In addition, Instagram is also thinking of launching this format on Reels - so watch this space!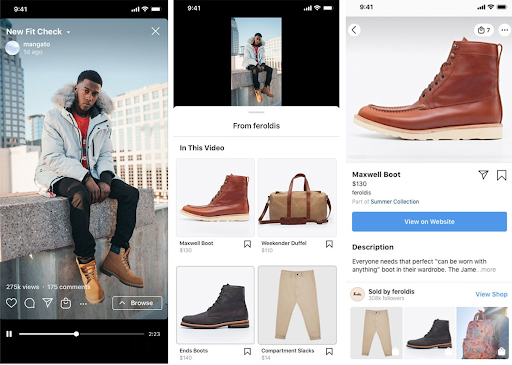 Want to find out more about how Instagram can become a driver of your growth? What are you waiting for?